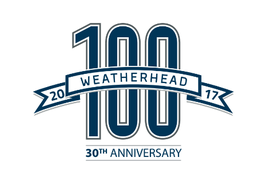 Cleveland, OH – R&K Technologies, Inc. is pleased to be a recipient of the 2017 Case Western Reserve Weatherhead 100 award. Beginning in 1988, this honor is presented to companies in Northeast Ohio with an increase of net sales, from a minimum $100,000 in the first year to over $1 million in the fifth year and a full-time team of 16 people or more during the last year. R&K is proud to receive this achievement which places them in the company of other local success stories. R&K Technologies is a print technology management company in North Ridgeville, OH, specializing in printing solutions for the Midwestern United States. Three things set them apart from the industry: automated inventory management, service call reporting, and meter billing. R&K's equipment is designed to save their customers time and cost, alerting their team automatically when a unit is low on consumables so they can take care of the replacement with no request needed. Both service calls and meter billing are handled in the same fashion, so there is never a cause for frustration.
Automate Your Office
Send us a message and we can get you started on the path to full office automation.
Our representatives are ready to help you today!